Finding out the most suitable course plan
Choose a course for the children
What's the kid's English level?
Starter
Basic Vocabulary. E.g. numbers, colors.
Beginner
Simple and short conversation, greetings in life.
Intermediate
Able to communicate with everyday scenarios. E.g. Going aboard.
Upper-Intermediate
Able to interact with native speaker fluently.
Advanced
Precise communication and the ability to make presentation and speech.
All Course Plans
Oxford English
The gold award materials authorized by Oxford University Press and the most utilized by the international school, let the kids look forward to the world at home.
Find out more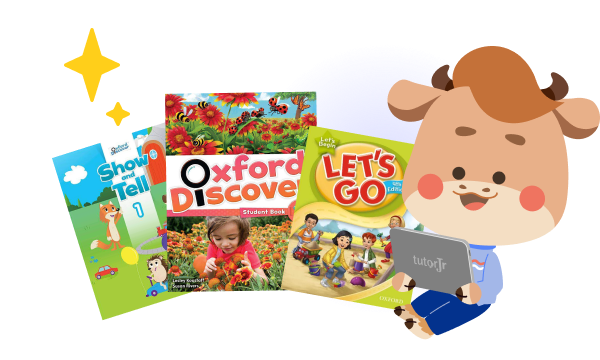 AI English
Personalized course specifically designed for immersive English learning environment with lessons customized for the student's age, level and interests.
Find out more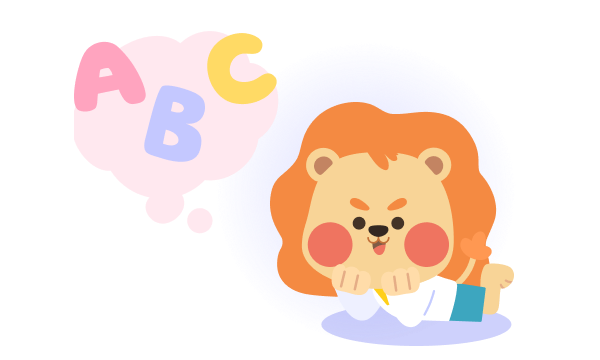 Disney English
Inspired by Disney original stories and aligned to US Common Core Standards
Learn with fun songs and games
Find out more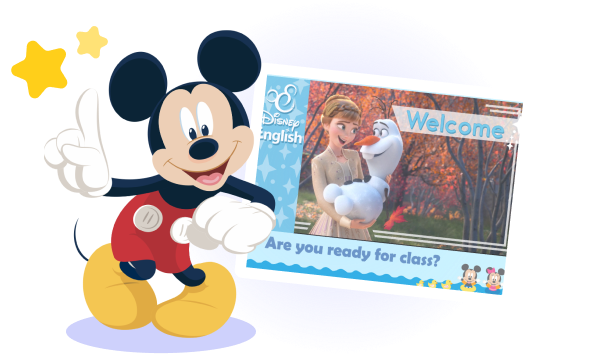 Programming
Through programming, explore new-age communication tool with our exclusive STEAM Programming Material. Stimulate children's creativity and the ability to DIY.
All coding sessions are taught in Chinese only.
Find out more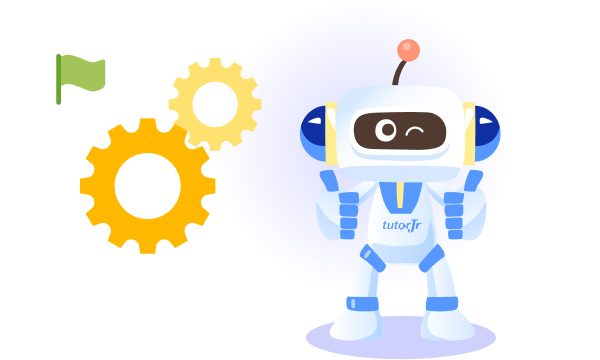 tutorJr Commitment
Free Demo Lesson
Schedule anytime
Book now!
Flexible Schedule
Something came up?
Change your schedule anytime
up to 4 hours ahead.
FAQ (Frequent Asked Questions)
Q1. Can we do a trial session first?
We do have free trial session, and you can click Book Now. During the trial, our professional teacher will provide learning assessment to help you understand your child's level and customize the future goal.
Q2. How old for the children to sign up for classes?
English Courses
Courses are suitable for children between 3 to 15 years old. World-Class Oxford and Disney material meets the learning requirement in different stage, AI Matching Technology customized English course will fully establish children's English ability.
Programming
Our courses are suitable for children between 7 to 18 years old, or with basic computer knowledge!
Q3. How to arrange study plan for the children?
English Courses
It's best to arrange 2 to 3 sessions per week. Of course, the more time invested into studying, the better! Utilizing our rotational booking function to make arrangement every week, and cultivate a good study habit for the children!
Programming
It's recommended to arrange one 1-on-1 class along with one special session per week. To educate the children creativity as well as inspiring them to gain new insight, and guide them to keep up practice programming habit.
Q4. Are the children's personal information secured?
tutorJr obtained U.S. kidSAFE certification, including safeguard chatting, community, social contact, cyber security protection, safety appeal procedure, and parent's permission to assess children's account management, etc. Strictly observe cyber information security and standard to prepare appropriate content and safe learning environment for the children.
Q5. How do we look for help if we have questions about the course?
We offer complete service, if you have any concerns or questions regarding your study, you can always approach with Contact Us to get the assistance you need.
Q6. What payment methods I can use?
We accept payment via Visa or MasterCard.
Q7. How do I get to class?
Thank you for your interest with our lesson. We've prepared a short Video, and will help you understand how to start your tutorJr session.
Q8. How to begin after payment?
Your session will be automatically activated after you completed transaction, you can follow the steps below to view your purchase.
Go to tutorJr official website or log in to member center.
Click to view order details to confirm course information
Click to proceed device detection
Go on to a study tour after completing device detection
Friendly Reminder: If this is your first time using tutorJr, we offer free trial session to help you understand your children's English level and a guide to course study! Book Me A Demo
Q9. Please have someone contact me
Thank you for the interest with our lesson, please choose Contact Us and we will contact you as soon as possible.